Carpet & Upholstery Cleaning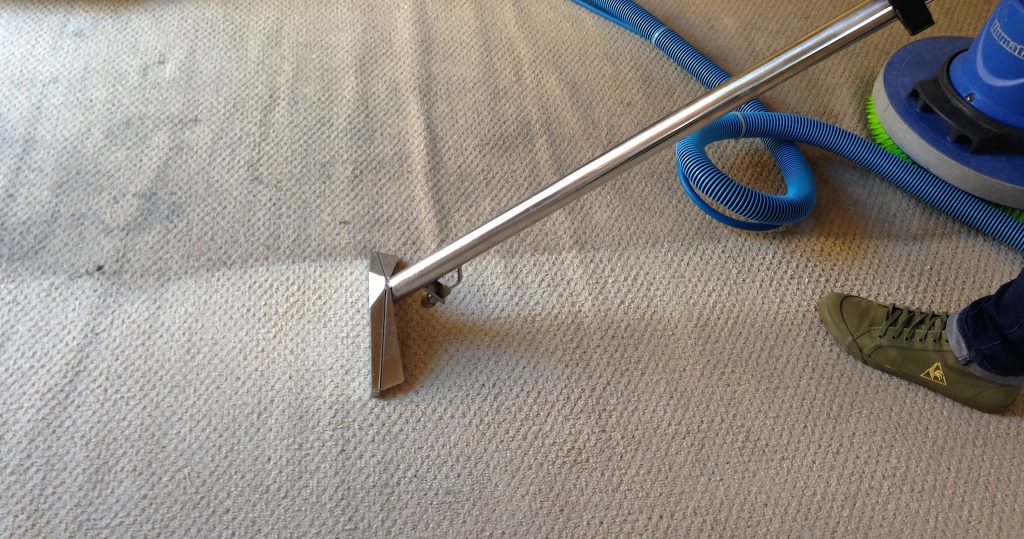 981 Cleaning will get your carpets and upholstery fresh smelling and where possible stain free! 
We clean and restore all types of carpet and upholstery throughout London using either steam, low moisture, or dry cleaning. 
We operate in all types of environments.
NCCA and Prochem Trained
981 Cleaning's carpet cleaning technicians are fully trained in accordance with the NCCA (National Carpet Cleaners Association) and Prochem (National Training Academy for the Cleaning Industry).
We only use the best products/methods, ensuring that stain/odour removal is taken care of and carpets and soft furniture are left fresh and odour free. Rest assured we have the knowledge and ability to take care of most types of fabrics and fibres.
You can make use of this service on a one-off basis when you need it or add it to your regular maintenance schedule.
Odour Removal
When carpets and soft furnishings retain unpleasant odours, they are not only unappealing to use, but also add an off-putting aroma to the area in which they are situated.
When drinks, food and other things are spilt onto the fabric or carpet pile, even if the stain has been removed, the odour can remain. What is worse, it gets more pungent over time.
Our stain and odour removal service will remove most types of stains and odours leaving everything fresh, clean, and hygienic.
Stain Removal
Removing odours and stains goes hand in hand. What is more, once we have eradicated the stains, we can apply a stain-guarding treatment that will prevent future damage. The result is that once your soft furnishings and carpets are free from stains, they will stay that way.
The process is fast, safe and gives fantastic results. Not only do we remove stains and unpleasant smells, but we can also get rid of ingrained dirt, spills, and damage. It is important to contact us as soon as you notice a stain because some stains can become permanent if you leave them too long and nothing will be able to remove them.
As your local stain and odour removal team in London, we provide a one-stop service for all businesses and commercial premises at competitive rates. We also ensure that by using the best possible equipment and processes, we create a safe and quick-drying result that will leave you impressed.
Why choose us?
Clients choose us because we are professional, insured and trained.  When you put your expensive carpets and fine fabrics or upholstery in our hands, you know that they are safe and will end up looking as good as new. 
Our quotations are totally free-of-charge, providing you with an honest and up-front assessment of each cleaning task.  Only once you have accepted the price and timescale, making a fully informed choice, will we proceed with the work. 
As well as cleaning carpets and upholstery, we can remove heavy wear in certain high traffic areas, eradicating stains and spots and unpleasant odours caused by spills.
Safe and effective
As certified operators, we will never damage the fabric and will use the safest and most effective cleaning method to suit the material.  At the same time, we carry out a colour-safe test with cleaning products before we start, ensuring that there will be no bleed or damage.
Before being processed, carpets will be vacuumed to remove dry debris. We will then apply either the steam, low moisture, or dry-cleaning method.
Once finished, carpets and upholstery will be deep cleaned and free from any product residue. The pile will be brushed up and furniture placed on pads so that the room can be used immediately after a short drying period. Finally, a stain guarding service can be applied to protect from further spills, stains, or soiling should you request this.
Testimonials
I just would like to say a big THANK YOU.
We were very pleased with the service we received from 981 Cleaning. They deep cleaned our office carpets in a very professional manner. They did an excellent job, were polite and friendly but most important the carpets look like brand new. I would have no hesitation in recommending 981Cleaning.
Sue Z. Resource Manager, Bright Technology