Other Services
Deep Cleaning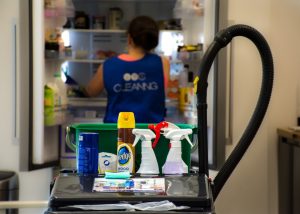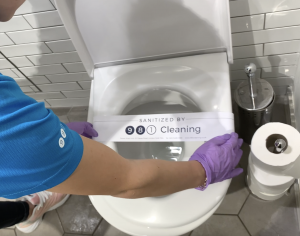 Deep cleaning aims to reach and clean every part of your commercial premises from top to bottom.
The frequency of deep cleans depends on how many people are using a particular area, but as a minimum they should be undertaken at least every six months. They're important because they enable you to have a thorough clean from top to bottom which includes our cleaners moving and replacing any furniture, emptying fridges, etc.
We offer our deep cleaning service as part of your regular cleaning contract with us or as a one-off service.
(Covid 19) Disinfection
981 Cleaning offer two different types of disinfection:
Electric sprayer (fogging machine)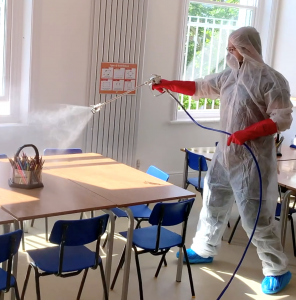 An electric sprayer (fogging machine) disinfection uses a product that kills viruses including Covid-19. It sprays a fine mist of this product which dries within 10 minutes, leaving the area safe and disinfected.
By hand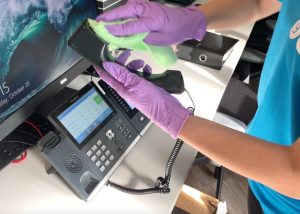 If you require a disinfection that is more targeted and can reach into every nook and cranny, we offer a disinfection by hand service. This is particularly useful for telephones, keyboards, intercom buttons, IT equipment in general and any other objects with hard-to-reach areas.
Pressure Washing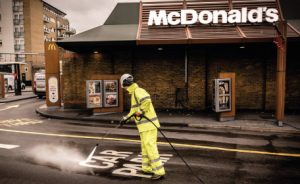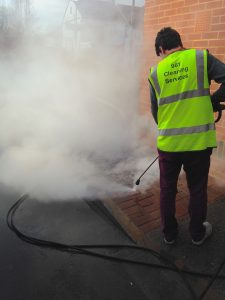 Pressure washing, or jet washing, is the use of high-pressure water spray to remove loose paint, mould, grime, dust, mud, chewing gum and dirt from surfaces and objects such as buildings, vehicles, pavements, driveways, and patios.
The 981 Cleaning pressure washing team are experienced in cleaning a variety of areas and surfaces including brick, concrete, decking and signage.  We will be able to restore the shine and colour to your external spaces enabling you to create the right impression for staff, tenants, or prospective clients.
Window Cleaning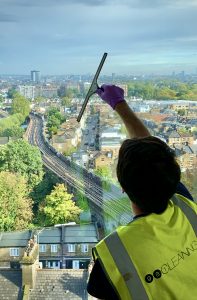 981 Cleaning's highly skilled staff use only the best equipment and products on your windows, giving you a guaranteed superb finish every time.
We clean both inside and outside for widows at all levels. We also offer cleaning of soffits and fascias.
We can provide our window cleaning service as a separate ad hoc service, or as part of a package of regular cleaning services.