Office Cleaning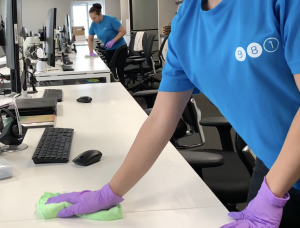 981 Cleaning have over 10 years experience of cleaning offices within London.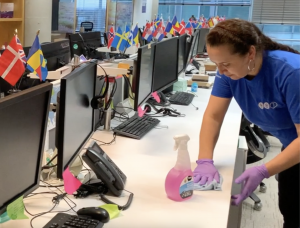 Cleaning Standards
981 Cleaning pride themselves on offering a high standard of cleaning alongside exceptional customer service. Work is monitored and any problems dealt with promptly. Our cleaners are trained to the highest standards, vetted and DBS checked. They wear a company uniform and are accustomed to locking up buildings when necessary, offering clients complete flexibility over cleaning times.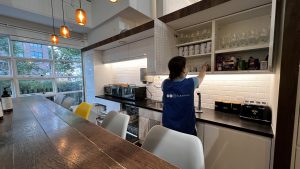 We use environmentally friendly cleaning products wherever possible, and when taking on new clients a full and detailed schedule is drawn up so that the cleaner clearly understands the requirements of the client on a daily/weekly/monthly basis.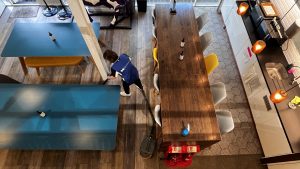 Flexibility
981 Cleaning provide both contract cleaning and one-off services to offices in London. Please see our additional services page for cleaning extras that can be provided on a regular or ad hoc basis.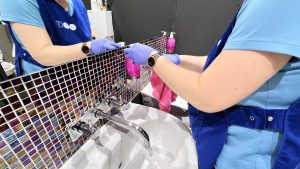 Testimonials
"I highly recommend 981 cleaning services, they have delivered a quality, reliable, professional and personable service from the beginning. They have always taken extra care to furnish our needs and gone out the way to make sure they can help with even the most difficult cleaning requirement. It's also nice to see Managing Director making personal calls carrying out checks which makes me know we are in good hands – this has been especially so during the pandemic when our needs have been much greater."
Victoria P. Forever Products UK
We have used the cleaning services provided by Andrei and his team at 981 for almost all of the 5 years we have been at the Light Bulb and have been very impressed with the efficient and effective service we have received. On the basis of our experiences we would certainly recommend them.
Roger. Managing Director, Scirra Limited