Office Cleaning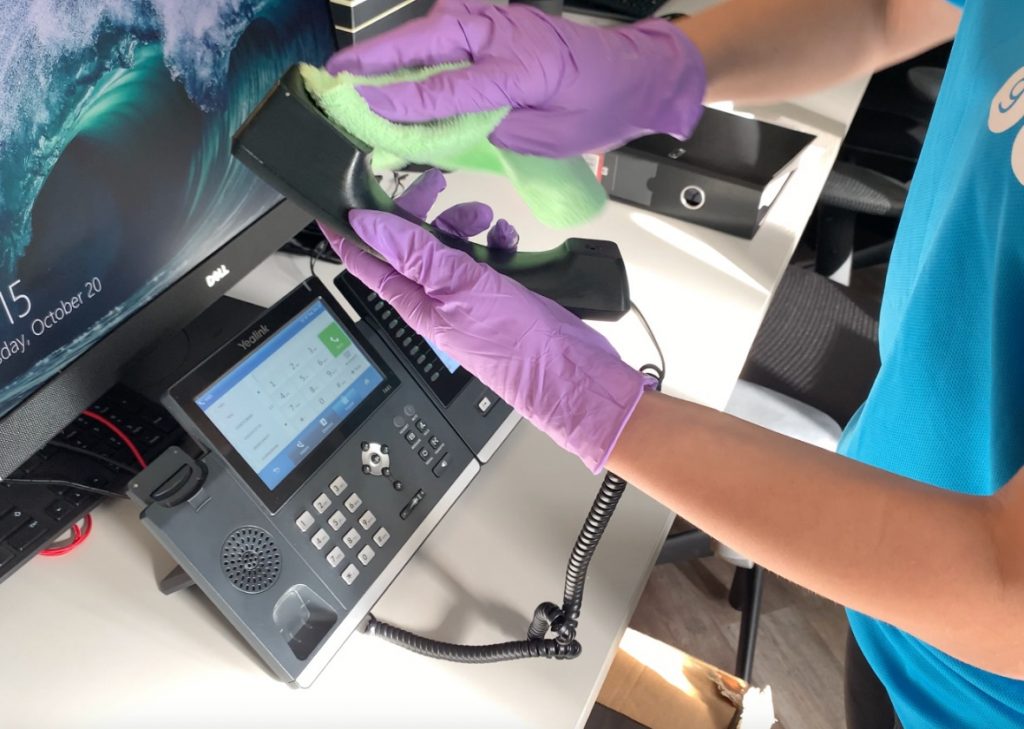 981 Cleaning have many years of experience in offering cleaning services to offices in London.
By having your offices regularly cleaned, you are creating a healthy and welcoming environment for both your staff and visitors.
Protect your image and presentation
We understand that image and presentation are an important part of your brand; operate from offices that look dirty and dingy and your reputation will suffer.
Let us help you create and maintain an inviting atmosphere for your staff and customers.
Whatever your type of business, we can provide cleaning on a regular basis and to a schedule that suits you. Cleaning out of office hours is no problem; our staff are accustomed to locking up buildings when necessary.
We clean many different office spaces at all times of the day and night. We offer complete flexibility, and you can choose from a weekly or monthly booking, or even one-off deep cleans after renovations.
If you want to top-up by having your windows, carpets or upholstery cleaned on an ad hoc basis, we can attend to this too. We can also provide hard floor restoration services and jet washing for those outside areas.
Not just any cleaning company
981 Cleaning understand that with so many office cleaning companies in London to choose from, getting it right is essential.  When you choose us, we deliver on our promises.
Staff are punctual and will arrive on time wearing their 981 Cleaning uniform, fully equipped and ready to work. The service provided is of a consistently high standard. We also give you a bespoke service – we do not just carry out the same type of cleaning duties at every premises. Instead we meet with you to discuss exactly what you need and then tailor our service to suit you, resulting in a specific and targeted cleaning of your office; that's the 981 Cleaning Difference!
Testimonials
"I highly recommend 981 cleaning services, they have delivered a quality, reliable, professional and personable service from the beginning. They have always taken extra care to furnish our needs and gone out the way to make sure they can help with even the most difficult cleaning requirement. It's also nice to see Managing Director making personal calls carrying out checks which makes me know we are in good hands – this has been especially so during the pandemic when our needs have been much greater"
Victoria P. Forever Products UK
We have used the cleaning services provided by Andei and his team at 981 for almost all of the 5 years we have been at the Light Bulb and have been very impressed with the efficient and effective service we have received. On the basis of our experiences we would certainly recommend them.
Roger. Managing Director, Scirra Limited