Commercial Floor Cleaning & Restoration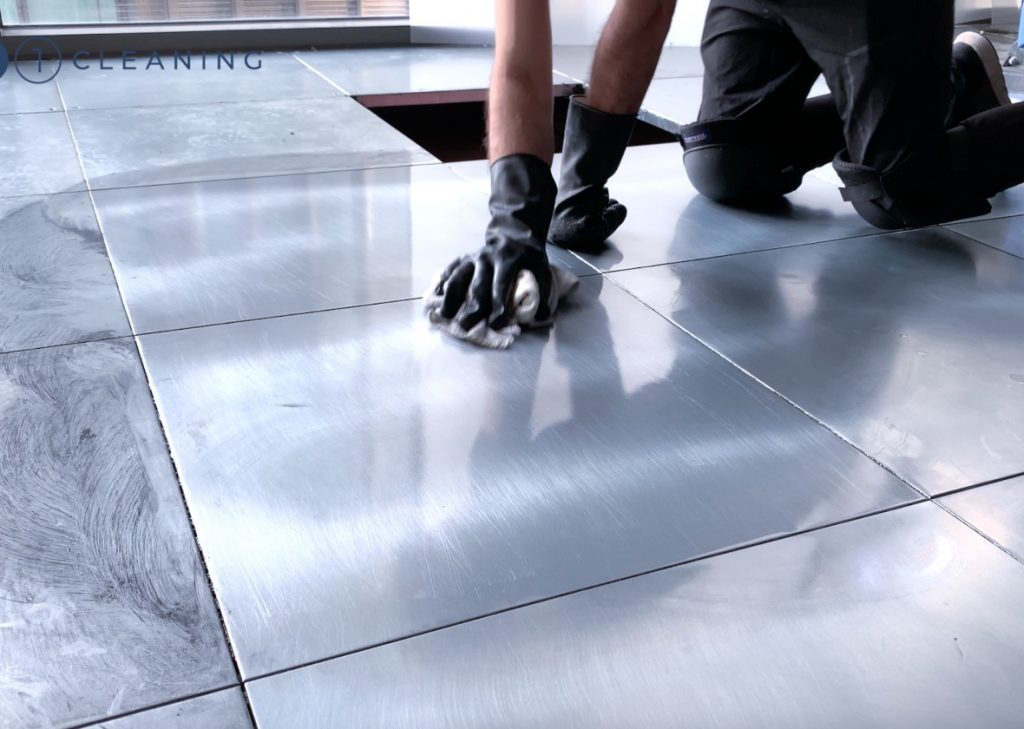 Hard floors look great when they are clean and well cared for but leave them too long and soon dirt becomes so ingrained that they look dull and unattractive.
981 Cleaning are experts in cleaning and restoring hard floors. Using only the best professional equipment, plus high-quality cleaning products, our fully trained team are accredited with the National Training Academy for the Cleaning Industry.
We can save you the expense and upheaval of having flooring replaced unnecessarily by cleaning and polishing your floor back to its former glory.
What we do
Experts in the field of commercial floor cleaning and restoration, we will assess the area, analyse the composition of the floor, and decide on the best way to look after it.  Minor repairs can also be attended to, such as the polishing out of scratches and sealing of surfaces.
No matter what your floor is made of, we have the best suited tools and techniques to restore it, whilst preserving the fabric and the integrity of the surface.
The result is a floor brought back to life, showing off the original natural colour and patterns.
Types of floors we clean/restore:
– Linoleum
– Porcelain
– Tiles
– Vinyl
– Metal
– Wood
As good-as-new
We offer a comprehensive service, providing all that you need to take care of hard floors. We not only clean them but can usually restore to as-good-as-new condition.
All you then have to do is keep them maintained to preserve their appearance.
No matter what type of hard floor you have, we have the perfect solution to keep it looking good. When clean and polished, the environment looks far more attractive and appealing for both employees and visitors.
In places where food is served, such as restaurants and fast-food outlets, this is even more essential as a way of maintaining your health and safety regime.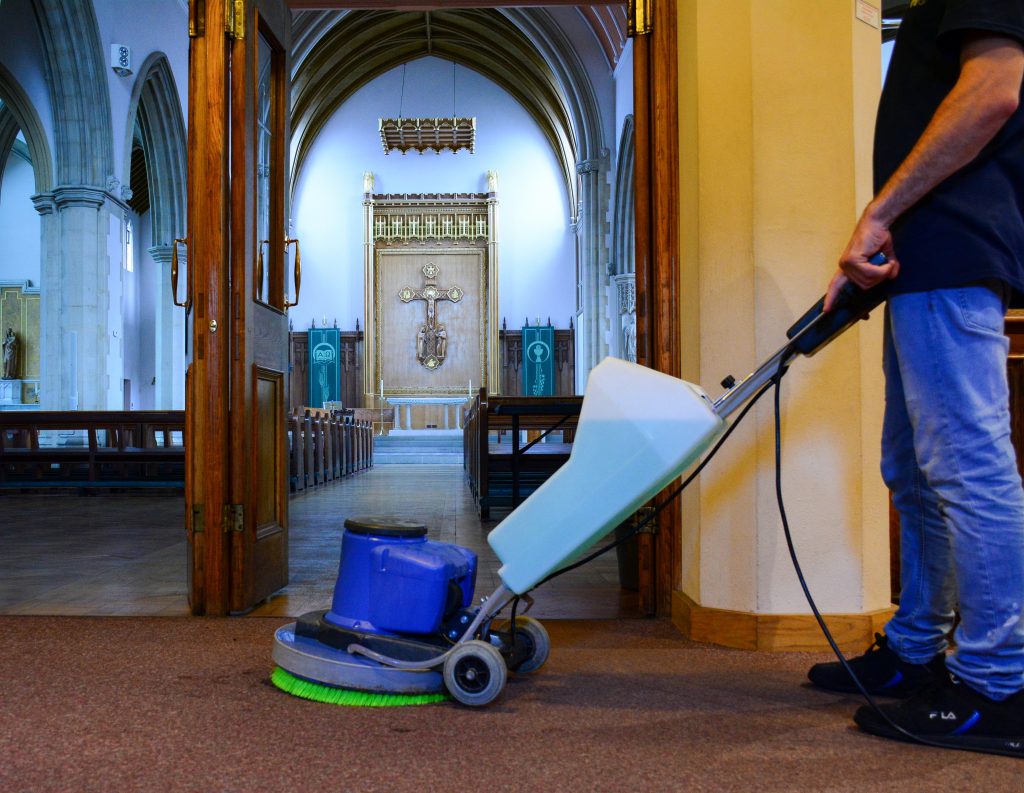 Free-of-charge quotation
Our hard floor cleaning and restoration service is ideal for commercial and public places such as schools, restaurants, offices, gyms, hotels, and care homes, etc.
If you have a large area with a high footfall that comprises a hard floor surface, we can take care of it.  Our services are provided on a one-off basis or on a regular contract.
If you have a hard floor that has seen better days, or you are not happy with your current hard floor cleaning company, simply get in touch with us and we will assess your needs after a site visit.
At that point we will then provide you with a free-of-charge quotation, no obligation, so that you can see exactly what our service will cost.  There are no hidden costs, and all pricing is transparent.