Communal Cleaning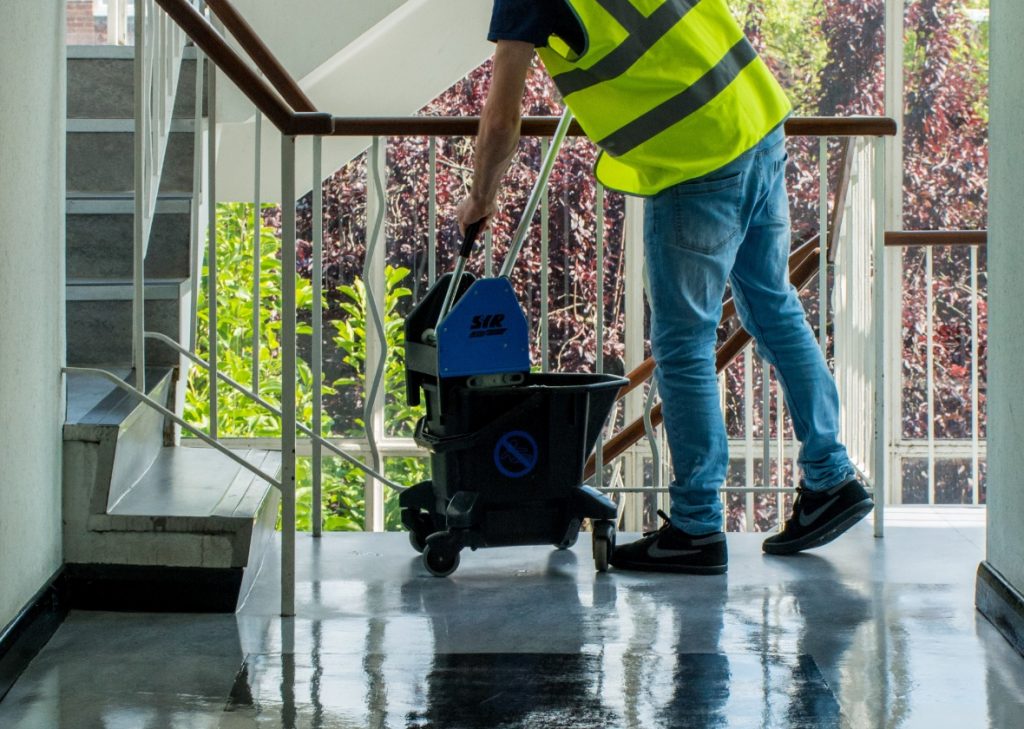 981 Cleaning understand that communal area cleaning in London can be a real challenge because these areas are subject to heavy footfall and constant wear and tear. 
A comprehensive service
When we clean communal areas, we take care of everything including entrances, stairs, and bins. 
If you want to include additional services such as carpet and window cleaning or pressure washing, this can be included as and when you need it. 
Our aim is to provide a consistently high quality of service at a cost-effective price and tailored to suit each client.  In addition, we have a reputation for providing exemplary customer service as well as unprecedented attention to detail.
What is the process?
We have a meeting with all of our new customers when they start to use our communal cleaning services to ensure that we are providing a tailor-made service specific to that particular client and the block they are managing.
We work within the budget available to deliver a high standard of cleaning, whilst also providing the exceptional customer service for which 981 Cleaning have become known.
Each member of our team is only taken on board once they have been fully security checked to give you that additional peace of mind. 
They will arrive wearing their 981 Cleaning uniform so that the residents can easily identify them.
Your free-of-charge quotation
Providing quotations for our communal cleaning service entails a visit to the site so that we can see exactly what is going to be required to provide an effective cleaning service for the block.
Every job is different, so our price needs to consider each set of challenges, including the individual client's requirements and budget available. 
If requested, we can provide detailed risk assessments and method statements.  
Any quotation we provide will be done after full consultation with you to ensure that it covers everything that you need, tailored to suit not only your specification, but the frequency of service you require.
The end result
The communal cleaning will be carried out using the most effective professional cleaning products. The result is a communal area that not only looks fantastic but also smells clean, fresh and inviting.  If our team notice any repairs that need to be attended to, or damage that requires repair, we will bring this to your attention.
If you're a management company, or a group of residents that manage your own block in London, get in touch with us today and find out how the communal area cleaning services provided by 981 Cleaning can help you to keep your building fresh and welcoming for everyone.
Testimonial
"Our four storey apartment block has used 981 Cleaning for the past five years for regular weekly cleans and an annual deep clean. We have been very satisfied with their efficient and responsive service; and their competitive rates. They are always ready to listen to feedback and to take on occasional additional tasks. We very willingly recommend their service".
Simon B.