Pressure Washing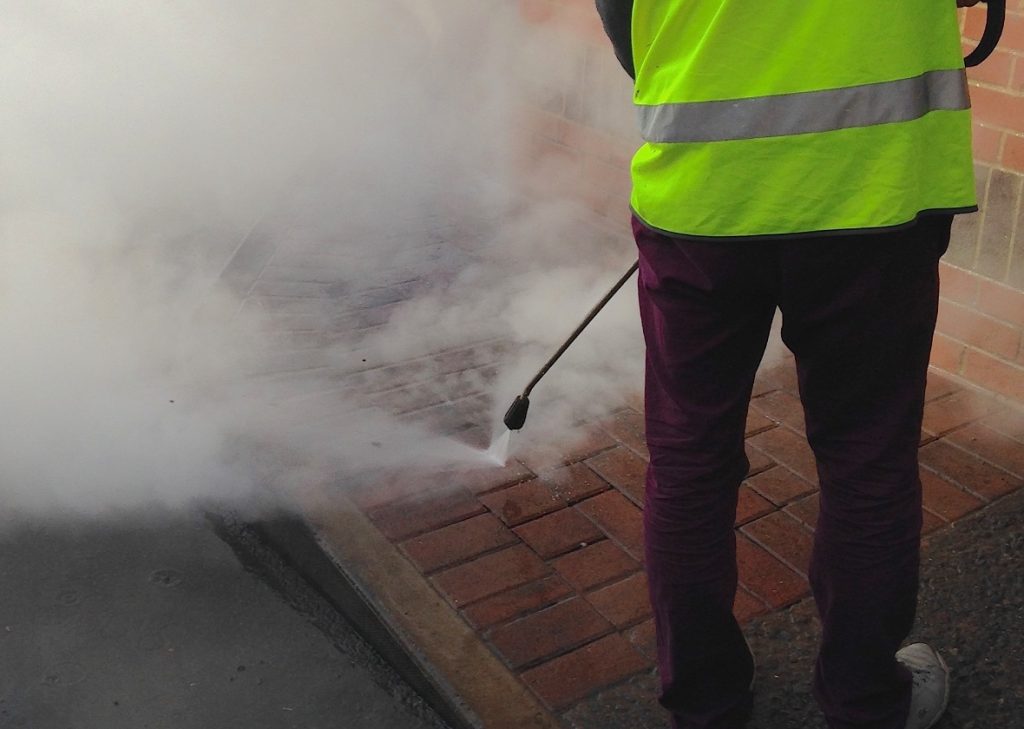 Pressure washing or jet washing is the use of high-pressure water spray to remove loose paint, mould, grime, dust, mud, chewing gum and dirt from surfaces and objects such as buildings, vehicles, pavements, driveways, and patios.
Keeping an outside space fresh is important and not only shows that you care about the appearance and cleanliness of a building, but also provides a suitable welcome to prospective visitors.
Why the outside matters
You do not want a visitor to approach your premises and see a grimy building exterior or dirty pavements and roads with dusty signage. 
This will immediately create a bad impression. If you care about your reputation and appearance, call in the 981 Cleaning pressure washing team.  They can clean everything, including:
Brick

Building exteriors

Concrete

Courtyards

Decking

Entrances

Pavements

Paving

Signage
Restoration
981 Cleaning will be able to restore the shine and colour to your external spaces enabling you to create the right impression for staff, tenants, or prospective clients.
981 Cleaning are used to doing regular pressure wash cleans for clients, as well as providing one-off services to companies that have just moved into a new premises, which is perhaps covered in builders' dust, or just needs those final touches. 
Superior results
We are confident that we can provide a pressure washing service that delivers superior results every time. Our staff are fully trained and have many years' experience in using our commercial jet washing equipment.